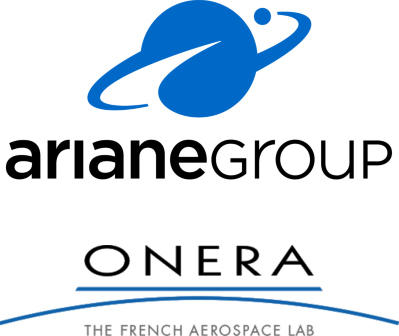 03/2022 – Current:  Rocket Liquid Engine Thrust Control Engineer @ ArianeGroup (Vernon, FR).
04/2019 – 02/2022: Ariane 6 Propelled Phases Flight Control Work Package Manager @ ArianeGroup (Les Mureaux, FR). Propelled Phases Flight Control Functional Unit Leader.

12/2016 – 03/2019: Ariane 6 Propelled Phases Flight Control Engineer @ ArianeGroup (Les Mureaux, FR).
10/2013 – 09/2016: PhD student @ Onera (Toulouse, FR), on the subject Frequency- and time-domain constrained control of linear systems – Application to a flexible launch vehicle. Thesis defended on 29/11/2016, thesis jury presided by Pr. A. Zolghadri.
2013: Research Internship @ Onera (Toulouse, FR).
2012: Internship @ ISIS Space BV (Delft, NL).
10/2013 – 09/2016: PhD student @ Onera (Toulouse, FR), PhD training classes @ ISAE Supaero.

09/2010 – 08/2019: Master classes in Engineering @ Mines ParisTech (Paris, FR), focused on Applied Mathematics, Automated Control, Robotics and Image Processing.
2008 – 2010: 2-years classes dedicated to preparation to competitive exams for the Grandes Ecoles @ Les Lazaristes (Lyon, FR). Classes focused on Mathematics, Physics and Engineering Sciences.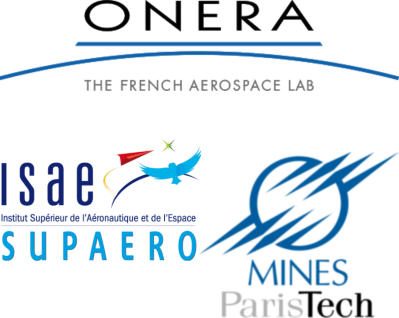 2017-2021: Control Theory tutorials at ISAE Supaero Toulouse (3rd year students and masters);
12/2017: Control Theory tutorials at Institut Evering Bordeaux;
10/2013 – 09/2016: Control Theory tutorials at INSA Toulouse as part of PhD requirements.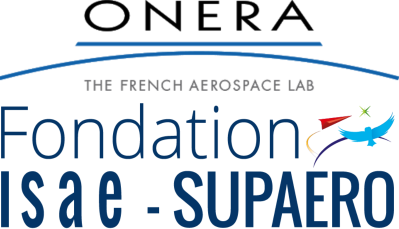 2018: Onera primed paper for article Time-response shaping using Output to Input Saturation Transformation.

2017: ISAE Supaero PhD thesis prize.
Control theory
Linear/non-linear systems control theory; Robust control design; Structured control design; Optimal control; Kalman filtering; Interval observers; Dynamics systems modelling; Launch vehicle modelling and control during atmospheric and exo-atmospheric propelled phases.
Project management
Software versioning: SVN; Git
Issue tracking and documentation: JIRA; Confluence
Product Lifecycle Management: TeamCenter
MBSE: Capella
Informatics
Programming languages: C/C++; Java; C#; VB.NET; Python/Jupyter; ADA; PHP/MySQL (CodeIgniter MVC framework); JS/jQuery
Environments: Matlab/Simulink (including Robust Control Toolbox, Model Advisor and Simulink Test); LabView; LabView Real-Time;
Officle tools: LaTeX; Microsoft Office (including Project); LibreOffice;
OS: Windows; Linux (Raspbian, Ubuntu, Lubuntu, Suse);
Prototyping: Arduino, Raspberry PI;
Virtual machines: VirtualBox;
Hosting provider environment: OVHcloud (web technical adviser for GAEC La Ferme au L'Ouin, fermeaulouin.fr);
CMS: WordPress; PrestaShop;
Languages
French: mother tongue;
English: fluent;
German: average;
Spanish: beginner.
Associative
2018: ArianeGroup sailing club treasurer;
2014: Onera TIS department PhD days organizer;
2011/2012: Mines ParisTech aerospace club president.
Certificates and licenses
French coastal boat licence;
Radioamateur licence (F4GTL callsign);
Driving licence.
Hobbies
Offshore sailing (see Sailing);
Road cycling;
Drums (beginner);
Squash.